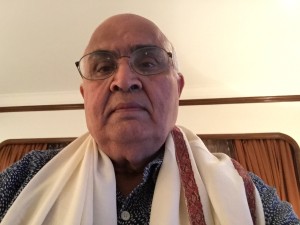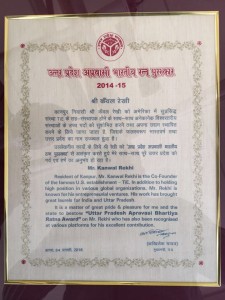 It was actually given last year but was hand delivered today by Madhukar Jetley, the NRI minister of UP in at India International Center, New Delhi.
Our family had eventually settled in Kanpur after it came over as refugees from Pakistan. I left Kanpur to go to IIT Bombay in 1963 and then to US in 1967.
Very happy to receive this honor. Uttar Pradesh is finally starting to shake out from its slumber and focus on growth
!
Comments
comments