2002 was the watershed year for me. I was a spent man emotionally, physically and financially, at the end of 2001. I weighed 275+ lbs, lost most of my wealth to dotcom bust and had serious self doubts. My self image of a confident, smart man who mentors people was shattered because I did not foresee the intensity of dotcom bust.
During a visit to Kuala Lumpur for TiE Malaysia launch, I had trouble keeping up with my schedule. I woke one morning and stared at a man in the mirror I did not like. I saw a man who was morbidly obese who had a family history of strokes. I saw a man who was outright stupid, it could not have been me as I was smart and people came to me for advice. This dissonance got better of me. I cut my trip short and flew back to California. I dropped everything I was doing and decided to retool myself in to my self image. I went on a doctor supervised crash diet, signed on with Barbara Blackburn (http://www.fitedge.net/) to get in shape.
My brother in law Mark Holt signed on with me to help me get fit.
I got in to hiking and biking like there was no tomorrow.
A year of workouts with Barbara (cardio, pumping iron, flexibility training), hiking all the hills around the valley and bicycling every trail in the greater bay area restored my health. I lost almost 75 pounds.
I emerged at the end 2002 as a restored man. It has been 13 years. I have stayed with Barbara all this time, have kept with my hiking and biking. I can do 10 mile hike in the hills and ride my bike 40 mile. I am fitter and stronger person at 70 years of age than I was at 50! I felt good enough as a person to launch a new carrier as a venture capitalist.
I partnered with John Dougery Jr. and Samir Kumar (in Bangalore) to launch Inventus Capital Partners as a US/India fund. We are now thinking of raising our third fund!!
That is me atop Mt. Tamalpais, the highest peak in the Bay Area.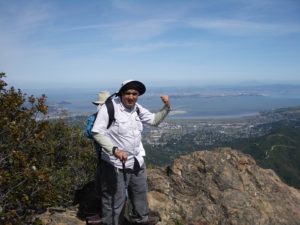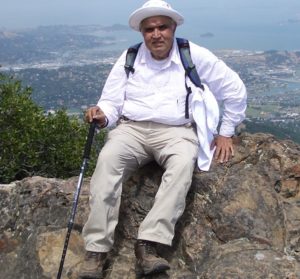 Comments
comments