Excelan had hit a full stride by early 1989. We finished a very strong year in 1988 with almost $60 million in revenue. I can't recall the exact profits, but we were very profitable. Our LAN Workplace product for PCs had caught fire. For the first time users could use their local server and be on the corporate network at the same time. We helped Microsoft with Windows where we taught them to preserve the "state of network connection" when the user switched to different window. Until then, Windows was strictly a local machine or a single window network workstation.
We taught Novell how to coexist on Ethernet with other protocols. Till then, Netware would not allow any other protocols on the wire. After that, Microsoft came calling and we declared a partnership where I was on a podium with the lord o mighty himself! Partnership turned out to be one sided and was useless for us.
I was pretty sure that both Novell and Microsoft would like to acquire technology rich Excelan. Novell made the first move with a 50% premium over market price, Microsoft made a soft overture to buy at market price.
Excelan stock price had recovered to its IPO price though company was three times the size. Novell offer was accepted as investors, and frankly myself saw easy liquidity.
Excelan team ended up running the combined company. Ray Noorda was essentially and absentee CEO. His VP of marketing who was essentially running the company had left before the merger. I was made a part of the office of the president and was also on the board of Novell. Netware 3.1 done under my direction was a smashing hit. Novel sales and profits took off and the share prices grew 10 fold in a little more than a year. I proposed that we acquire UNIX from ATT. Board approved it and I negotiated the deal with ATT to acquire USL, ATT's UNIX subsidiary. Interestingly ATT was happy to get rid of the UNIX as they were acquiring NCR, essentially a hardware company for $6 billion. Their plan was to merge cash registers with ATT's network.
Excelan Novell merger seemed like it was made in heaven. Until it was not. While I was doing the UNIX deal, Ray Noorda decided to acquire DR DOS to compete with Microsoft. This is when Microsoft is finally succeeding with Windows 3.1. Until then Microsoft, Intel and Novell were driving the PC industry, the famous Wintel franchise. Ray came to see Microsoft as an enemy. Novell tried to merge with Lotus, eventually acquired Wordperfect and Boreland's QuatroPro spreadsheet. Novell wanted to take on Microsoft Office head on. Shooting war with Microsoft was on!
Netware team in Utah had always seen UNIX at its enemy. Even after Novell acquired UNIX, it could not come to accept it.
Life was hell for me trying make any sense of out our strategy. Ray had split the company into UNIX and TCP/IP on one side and NetWare, DR DOS and applications on the other side. An internal war also broke out between California and Utah people, with me in the middle. Novell hired a new CEO from HP to replace Ray. I tuned out and eventually left to pursue other interests.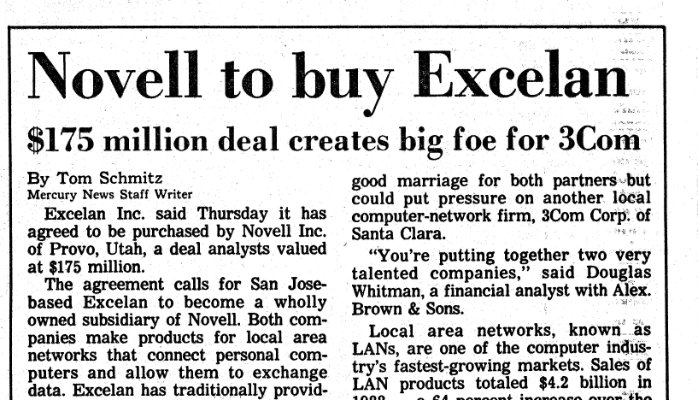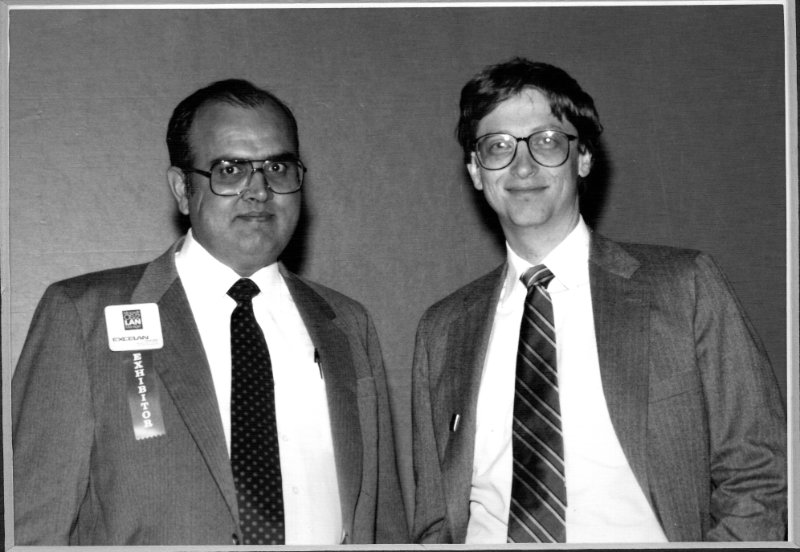 Comments
comments