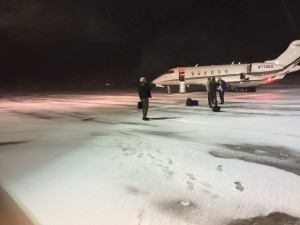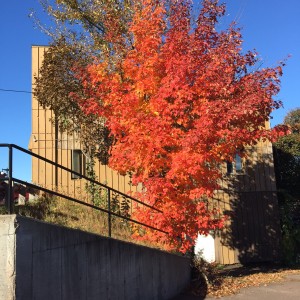 Fall Foliage in Houghton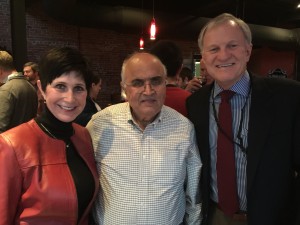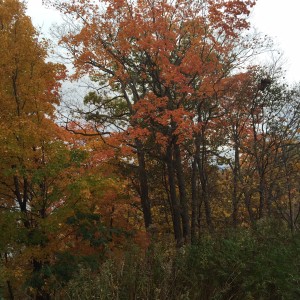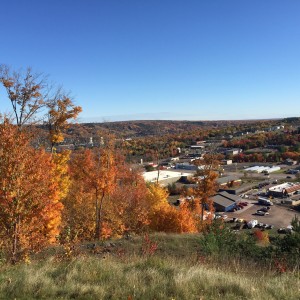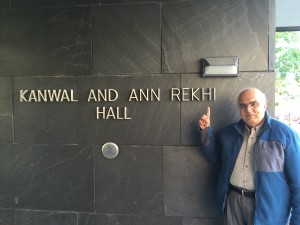 Michigan Technological University (http://www.mtu.edu/) is a typical small Midwestern school with an enrollment of about 7000, 80% in STEM area. It is in situated out of the way in Michigan's upper peninsula, area also known as Copper Country. The area is very forgettable small town Americana, where winters are harsh and falls are at their colorful best. It is also my alma mater. I ended up there in the fall of 1967, fresh from India. I did my masters in EE there. I am very glad I spent my first two years in America there. America was in turmoil with race riots, protests against Vietnam War, murders of Martin Luther King and Bobby Kennedy. It provided a stable, warm and friendly environment for me to settle down so far away from home.
Michigan Tech is known for producing best practical, hands on engineers. Most of them end up in Detroit's automobile industry. It has one of the largest EE and ME programs in US and still has a graduate program in electrical power engineering, now working on things like smart grids. Very basic core capabilities that US still needs but many other schools have abandoned in favor of newer things. Michigan also has sizable programs in Computer Engineering, Computer Science and Computer Technology. As a small school it struggles to keep its breadth as it adds depth in many disciplines. As elsewhere, State funding has declined steadily over the years. It is also seen as a poor cousin of more famous University of Michigan and Michigan State Universities.
Like most alums, after I left Tech, I forgot about it as I focused on my career. After a year in New Jersey and another in Florida, I ended up in Silicon Valley. Over the years I rarely ran in to Tech Graduates (also known as Huskies). Back then Tech was not very good at keeping up with its alums either. I eventually reconnected with Tech in late nineties after I had more time on my hand. I returned to the campus almost 30 years after I had left. Now I go back twice a year, along with a handful of other tech alums from the Silicon Valley; most notable being Dave House, formerly of Intel, and now the chairman of Brocade. Our fall and spring pilgrimages are aimed at helping transform Tech, where it not only produces hands-on engineers but also technology leaders and entrepreneurs. We have provided a direct link to Silicon Valley for Tech students and faculty. There are Silicon Valley trips for students, most of them from mid-west, to show them what is going on beyond their horizons. After 15 years, this is starting to have an impact. Entrepreneurship has become a buzzword. School has Entrepreneurial club and Pavlis Honor School has a program in entrepreneurship and leadership. A Michigan Tech start-up, Handshake ( https://joinhandshake.com/) has moved to San Francisco and recently received its Series A funding from Kliener Perkins. Campus is abuzz and many more teams are forming.
Michigan Tech has 96% placement of its graduates, who on average make $62,800. It has 87% retention from freshman to sophomore year. Michigan Tech ranks among top 50 as the value for the money in various national surveys.
On a personal note, I and Ann endowed a building on the Campus for Computer Science department in 2005 (https://www.it.mtu.edu/classrooms/rekhi.php). We also endowed 5 perpetual scholarships for the needy students. It has been very satisfying experience to pay back to my alma mater for giving me a great start in US.
Comments
comments