I would be remiss if I did not mention several othere individuals who participated in the founding of TiE in 1992 and 1993.Kailash Joshi should get an notable mention. He organized the original lunch with Mr. Vittal in 1991 that got the ball rolling. He was a speaker at the first TiE Confernce. He later succeeded me as the Third president of TiE SV.
Satish Gupta was very active as a volunteer, especially in marketing and content of the conference. He was in marketing at Cirrus with Suhas and later was a founder of Cradle Technologies.
Prabhu Goel was very much involved and helped Suhas finalize the by-laws. Prabhu Goel was an inventor of Verilog and changed the logic design from a drafting board to software. He was also founder of several companies about Verilog.
Prithipal Singh, Narpat Bhandari, Mohan Trikha, Rayudu S. Vrudhula, Deven Verma, Krishan Klara , Sucheta Kapuria, Gadasalli SatyaParveen Gupta were also active. Parvin as a matter of fact coined the word TiEcon.
Some of these folks may have played bigger roles than I recall. Others, especially Roy, Bipin and AJ, can add more color here.
My apologies to others whom I may have forgotten.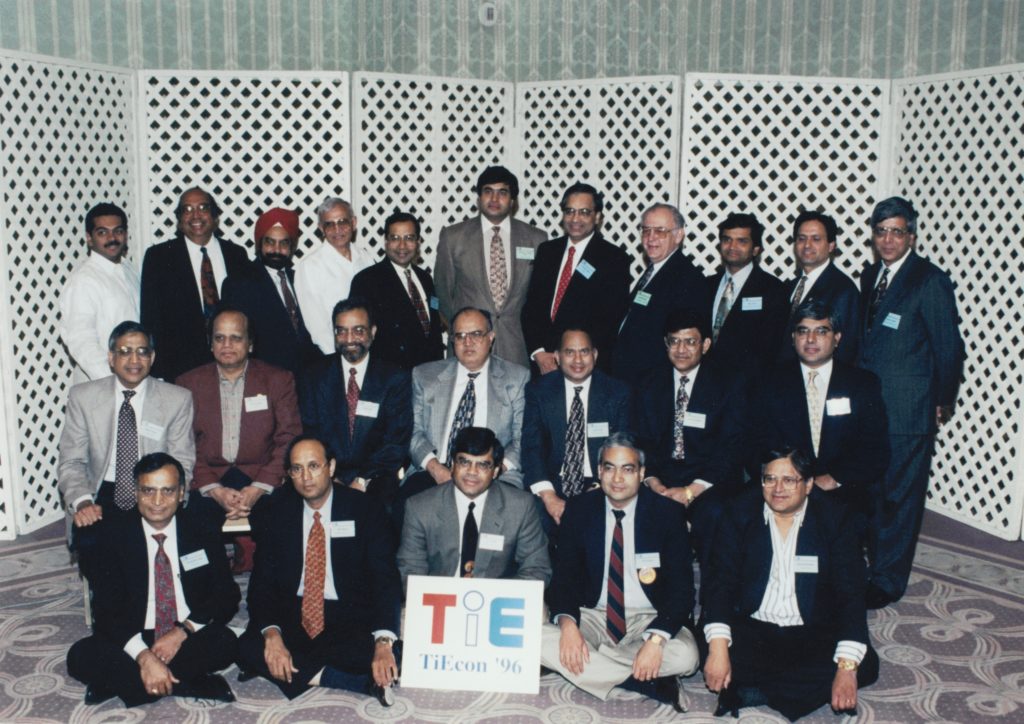 Comments
comments