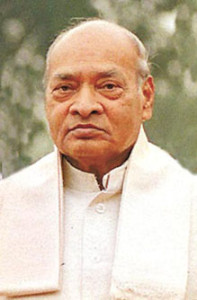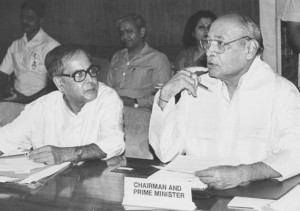 "Narasimha Rao ka yehi Vaada, Baten kum, Kaam Jyaada". This roughly translates to: Narasimha rao promises to talk less and do more. It was on a billboard that I spotted during one of my visits to India in 1993.
Narasimha Rao served as a Prime Minister of India from 1991 to 1996. No sooner he became the Prime Minister he inducted Manmohan Singh, a lifelong bureaucrat, as his finance minister.
Manmohan Singh in his first budget speech in 1991 announced a new economic policy that heralded a new direction for India. He essentially set the Industrial sector free to pursue its own priorities without having to get a license from the government. It was an almost complete renunciation of the policies pursued by various Congress party governments till then. Narasimha Rao was a quintessential congressman who had served under both Indira Gandhi and Rajiv Gandhi. So this change in direction was totally unexpected. There were no further changes during rest of his term. After some initial turbulence and resistance,  mostly from industrialist who had enjoyed protected markets, Indian economy started to show some life and growth rate steadily picked up to unprecedented levels.
Narasimha was vilified by the party but he stood his ground. The party took the credit for the growth but never acknowledged Rao's contribution. Manmohan Singh was cheered as the hero of the policy change.
With this one act Narasimha Rao freed up the animal spirits of Indians and India has seen almost 25 years of growth. Per capita income has grown almost 8 fold. India is now world's fastest growing economy.
For this I rate Narasimha Rao 9 on the scale of 1 to 10.
Comments
comments