It was not called TiEcon back in 1994. That name did not come about till 1997. But the very first public TiE conference was held on March 26-27 at The Fairmont Hotel in downtown San Jose. Initial thought was maybe 100 to 200 people may come – 500 had signed up by the time conference happened.
It was run very professionally, Suhas Patil was the tough task master. He was determined to break the Desi Conference mold.
Content was very high quality.
This conference got very broad coverage in both ethnic and main stream media and launched TiE as an organization.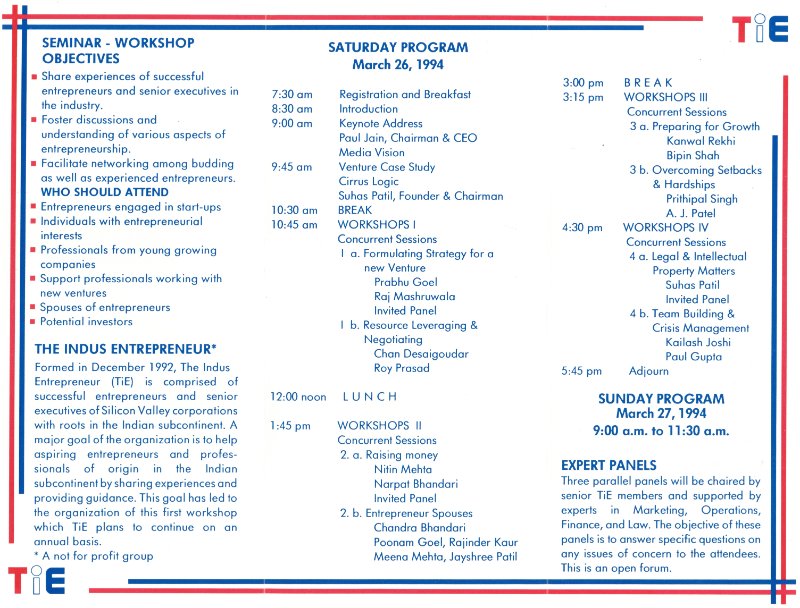 Comments
comments